DistroKid's Social Phone feature allows you to grow your fanbase with text messaging. Once you opt in, you can pick a number, and send & receive texts with your fans using our intuitive texting inbox.
Opt in for $12.99/month. Opt out at any time.

Why would I want Social Phone?
Texts have a 98% open-rate, compared with social media where only 2% of followers see your posts. DistroKid is always working to build new avenues for artists to connect with their fans.

Can I have more than one Social Phone Number?
You get one number with unlimited texts for now (we'll see how that goes).

Out of country texts?

This number works with US and non-US fans (based on testing so far). Though, if you are communicating with an individual in another country, they may want to include the country code in the phone number when texting you back (+1 followed by the Social Phone #).


Can I sort contacts that reach out to me on Social Phone?
When your fans sign up to contact you via Social Phone, they can input information about themselves. At this time contacts can add their name, city, birthdate, and gender identity. You cannot sort contacts by any of these identifying flags, but if you use a third party SMS promotional tool these can be useful for setting up demographic groups.
Here is what your inbox looks like when you first opt in to Social Phone: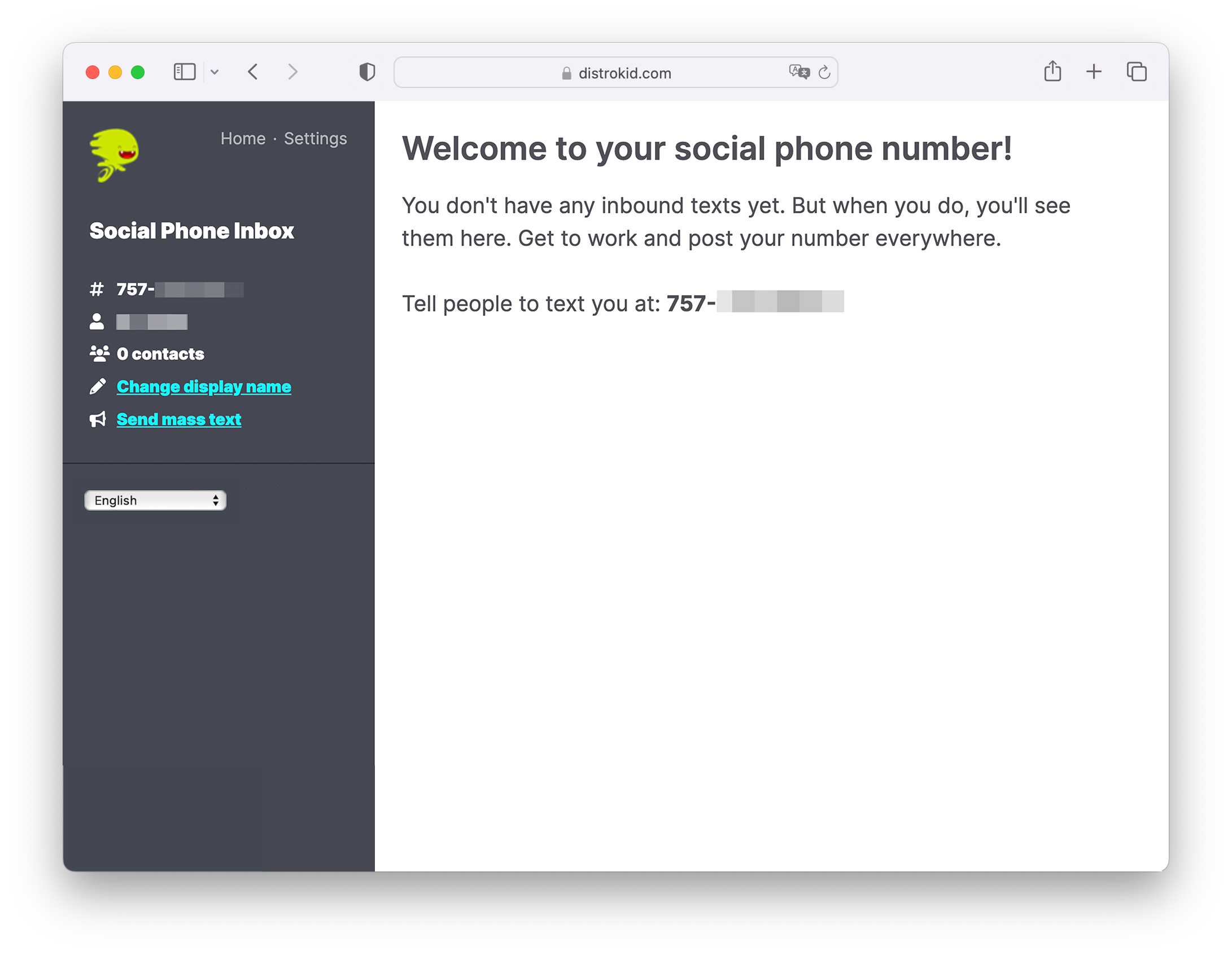 And here is social phone in action: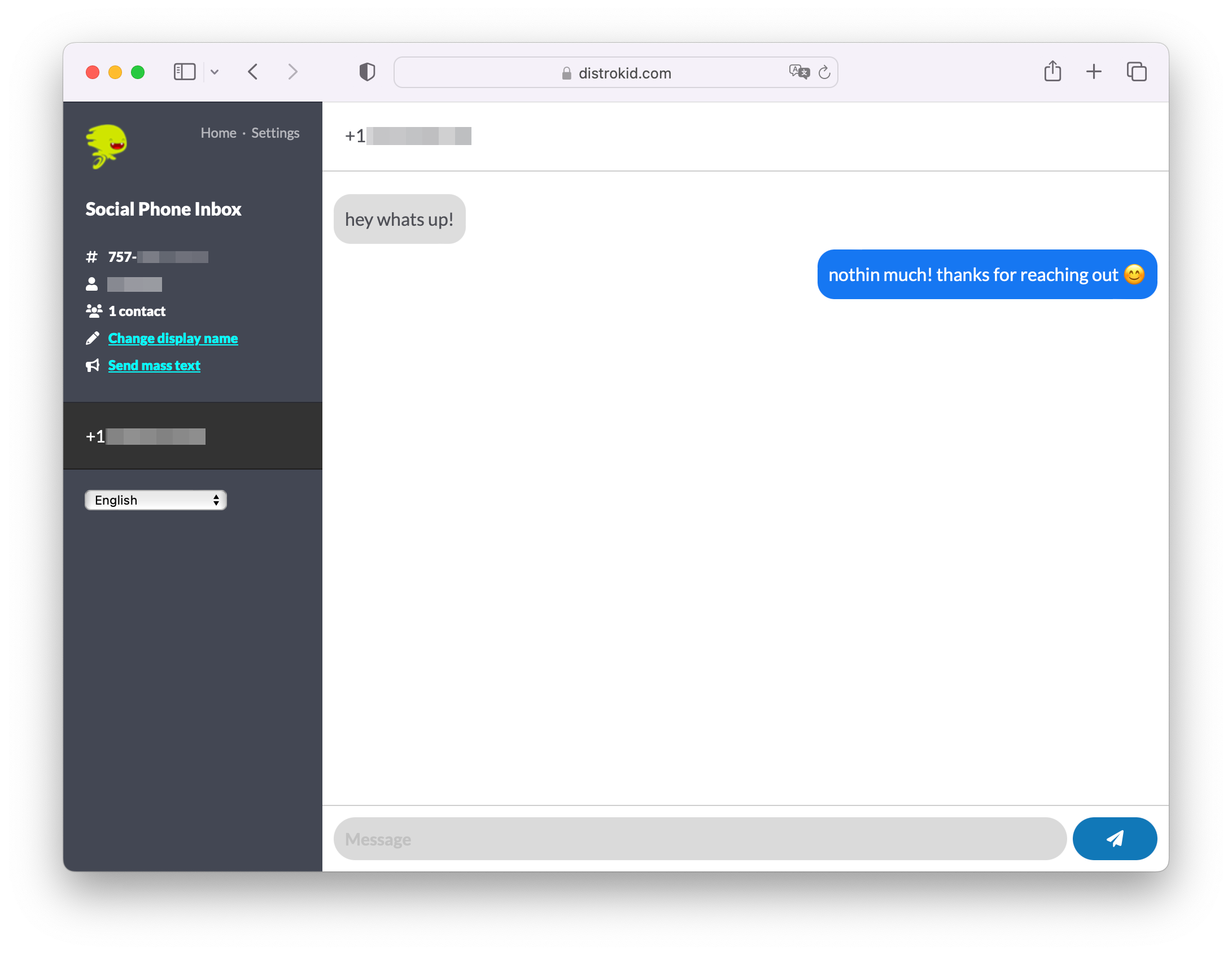 If you'd like to unsubscribe at any time, follow these steps:
Click "Settings" in the top left
Click "Unsubscribe from Social Phone"