Yes!
Check out this walkthrough of this process here:
Linking and distributing your work to Audiomack is easy with DistroKid! In order to distribute your work there, you'll first need to link your Audiomack account with your DistroKid account.
Head to your DistroKid dashboard click on the "Goodies" menu, and then under "Special access", click "Connect to Audiomack".

Or you can click this link to go right to the Audiomack connect page: https://distrokid.com/audiomack-connect

From this page, go ahead and click on the "Connect" button.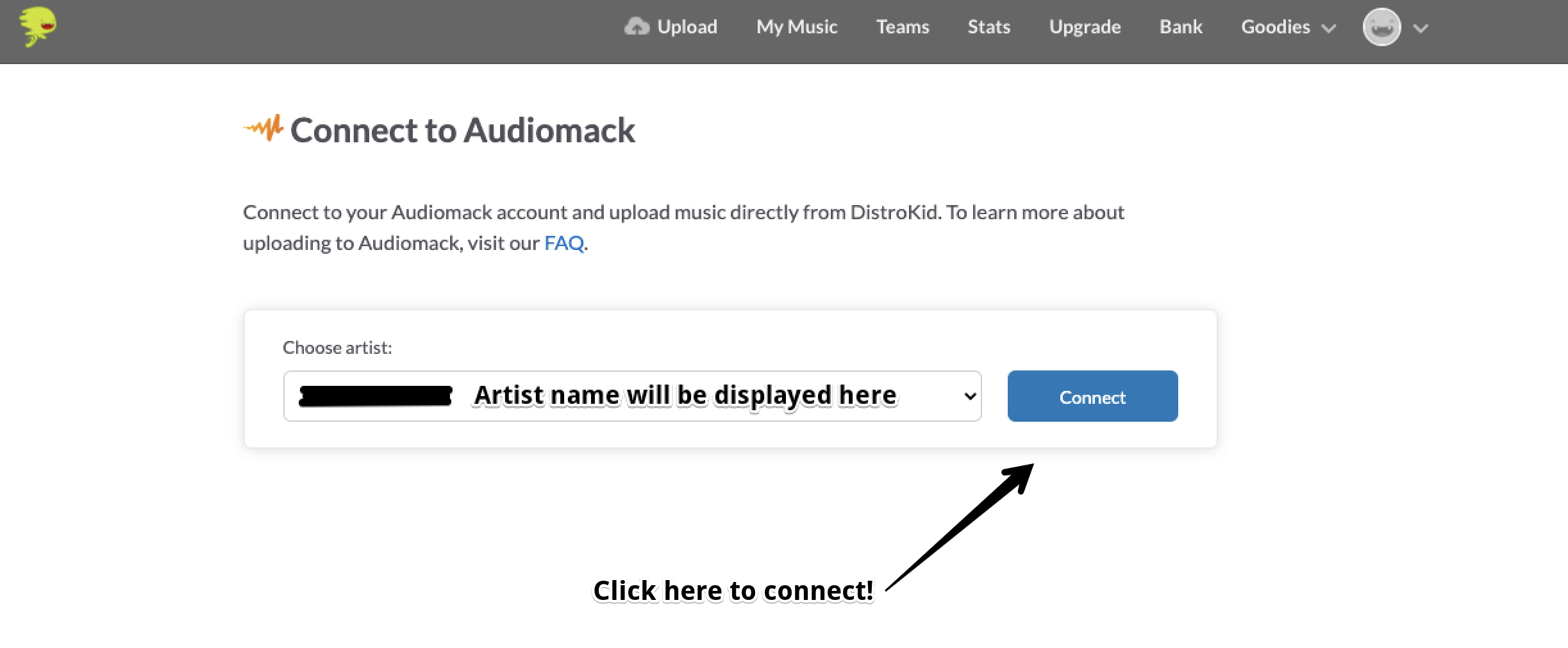 You will then be redirected to Audiomack where you will be required to authorize DistroKid's access to your Audiomack account.

Once linked, when uploading new material, you can select "Audiomack" under the "Album Extras" section of the upload form. You can also send existing releases to Audiomack by visiting the individual album pages for your past releases, scrolling down to the "EXTRAS (OPTIONAL BUT AWESOME) section, and selecting "Audiomack (free)".


Please Note:
At this time, in order to link multiple Audiomack accounts to your DistroKid account, please be sure to login to the correct Audiomack account when linking your DistroKid account to Audiomack.

If you've accidentally linked an incorrect profile, no worries! You can disconnect any profile by heading to your Audiomack connect page, and clicking "Disconnect":