Artist roles are identifiers you can use to indicate to services what role a given artist played in the creation or performance of a given release. These roles can be indicated on the track level or the album level.
Services accept the following artist roles from DistroKid:
Album Artist
An Album Artist or "performer" is the major artist at the album level. For example, on Kendrick Lamar's album DAMN., "Kendrick Lamar" is the Album Artist for this album.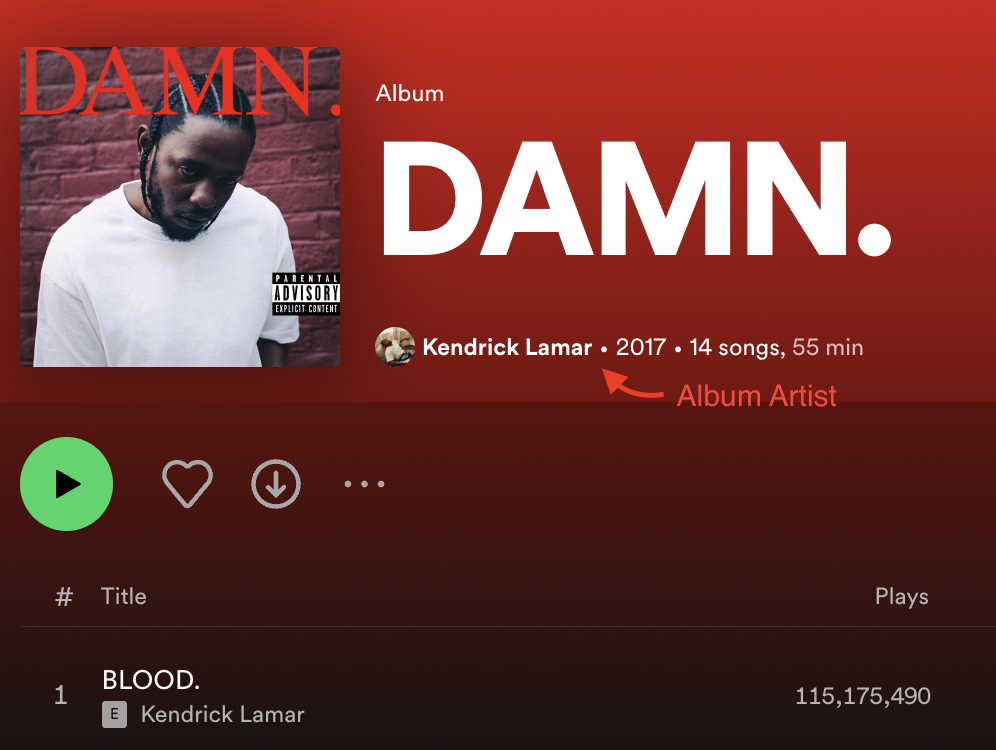 Primary Artist
A primary artist is a main artist at the track level. This often includes the Album Artist as well as other primary artists on the track. The primary artist role is used to indicate collaborations. For example on Moore Kismet's album Vendetta for Cupid, Moore Kismet is the Album Artist at the album level. At the track level for a track on the album Rumor, WYN is an additional Primary Artist and Moore Kismet is a Primary Artist.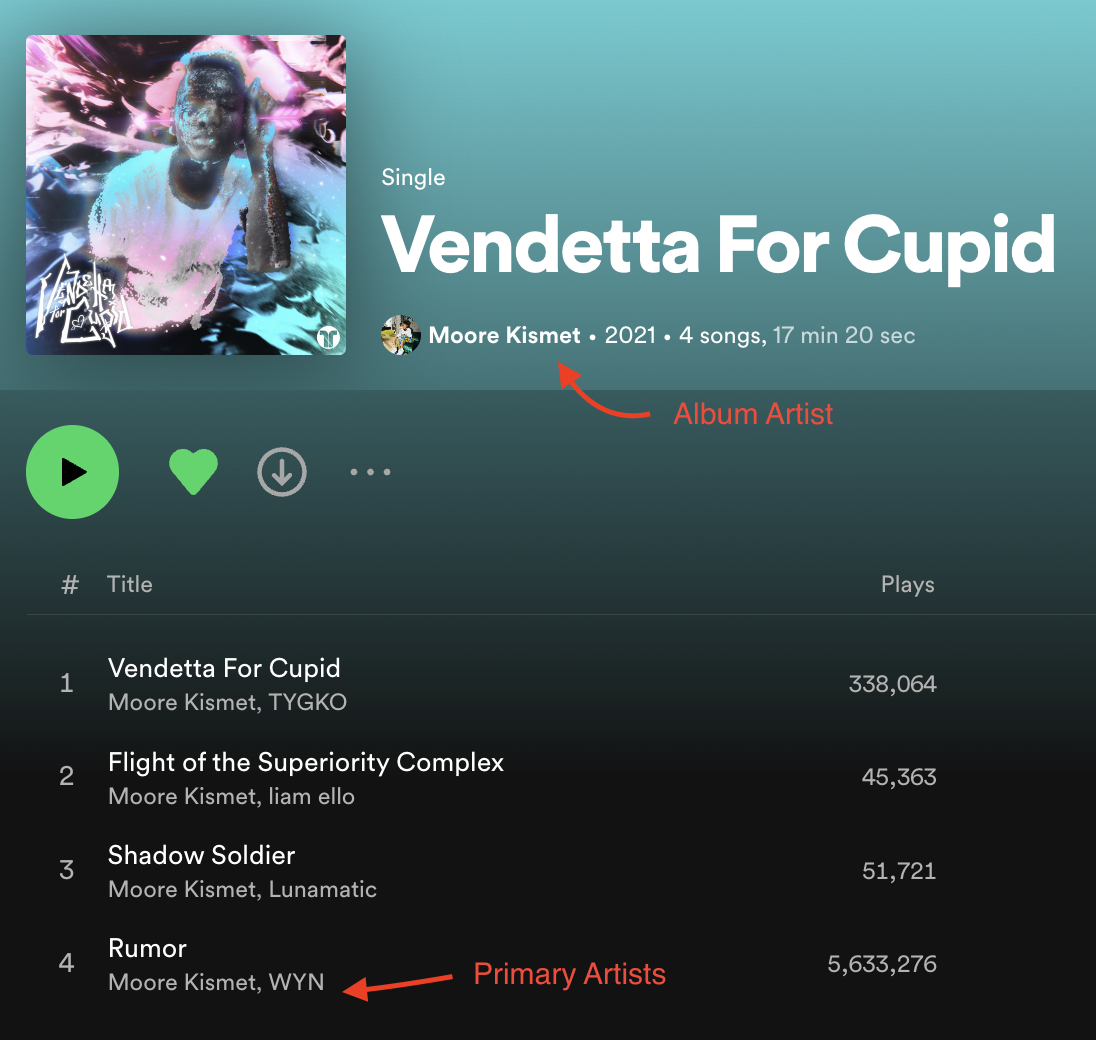 Featured artist
A featured artist is any artist assisting in the performance of a track but not at the fundamental level of a primary artist. Featured artists usually feature for a verse or as a vocalist on a track. For example, for SOS (feat. Aloe Blacc) by Avicii, "Aloe Blacc", who sings on the track, is the featuring artist for this track, where as "Avicii" is the Primary and Album Artist.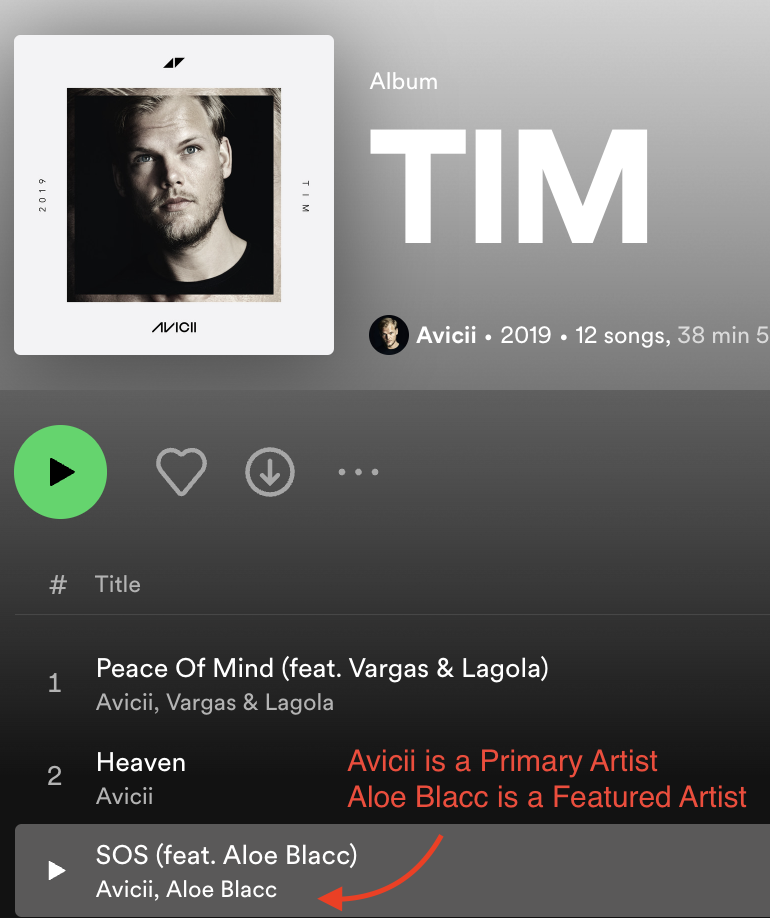 Remixer
An artist that has remixed the original work. For example, for Love That Never (IMANU Remix) - TOKiMONSTA, "IMANU", who remixed the track, is the Remixer for this track, where as "TOKiMONSTA", who was the primary artist for the original song, is still listed as the primary artist on the remix.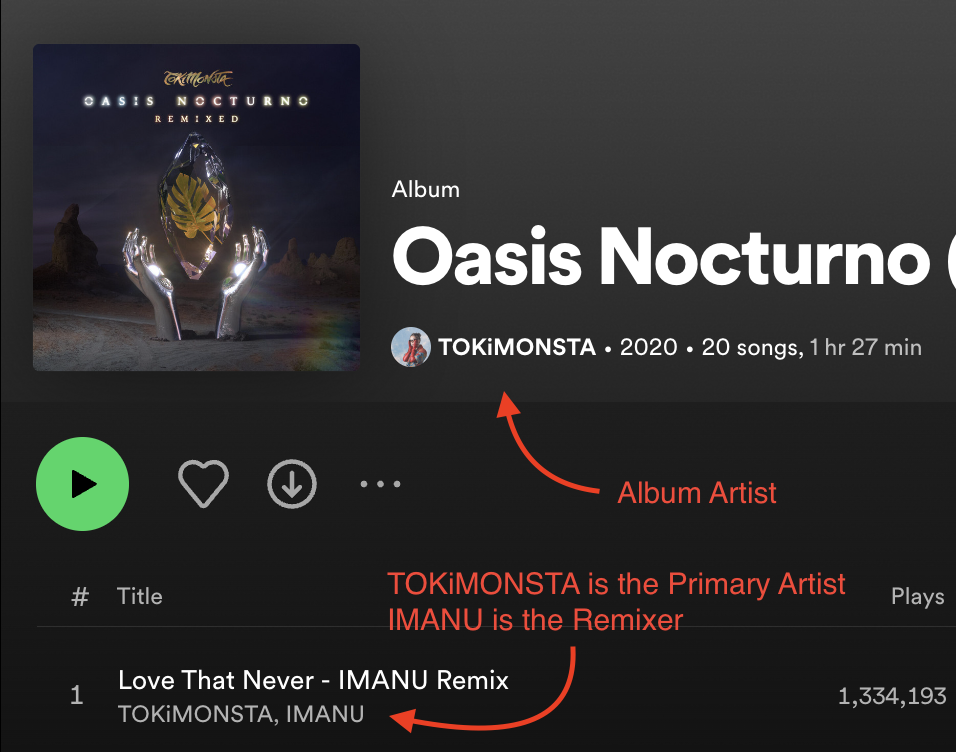 Producer
The producer of the record. The role of a producer has become more diversified in recent years, but at this time, at least in Spotify, producer artist roles are listed under track credits. For example, for Buddy Holly - Weezer, "Ric Ocasek" is the producer. You can see producer credits by right clicking a song on the desktop app and selecting "Show Credits"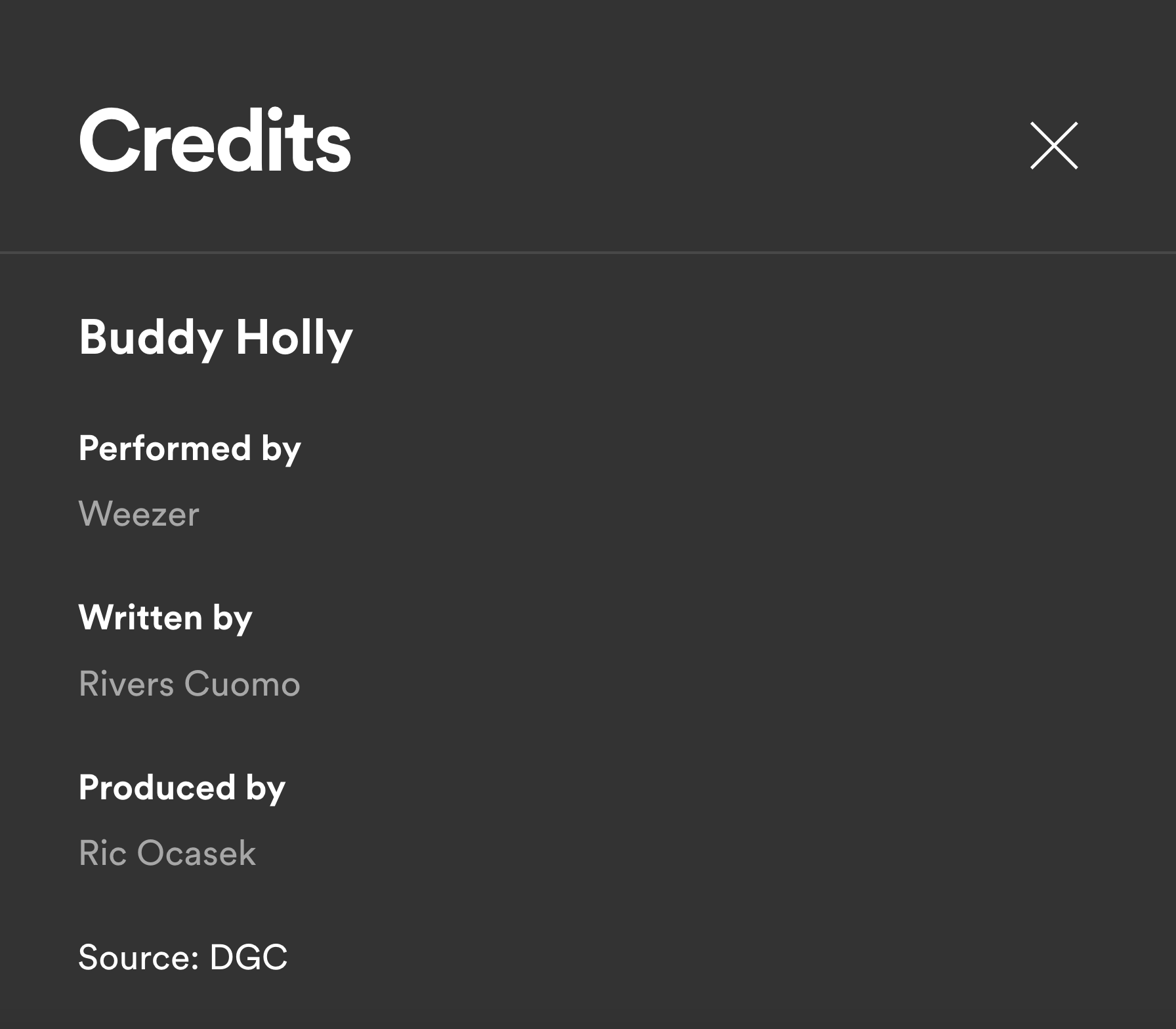 Notes for uploading!
If you have a few songs on your release with multiple artists, but most are by one artist, please list only the artist that will appear on every track in the "Artist/band name" Field. This will indicate your Album Artist for the release. For individual tracks with more than one artist, you will list the additional artists (Featured, Remixer, Additional Primary Artist) at the track level.
If you have already uploaded to DistroKid before, the Artist/band name input box on the DistroKid upload form will default to the last used artist name. If you want to use a different artist name (and you have available artist slots on your plan), simply type in the artist name(s) you wish to use.