The Wheel of Playlist is a fun promotional tool that we whipped up to give artists a fun opportunity to be featured on our Spotify playlist! You can play once per day, to be featured here on this Spotify Playlist.
Here's how it works:
Step One: Choose a song that you have uploaded to DistroKid you would like to feature on the playlist
Step Two: Click the big "CONNECT WITH SPOTIFY" button after you have chosen your song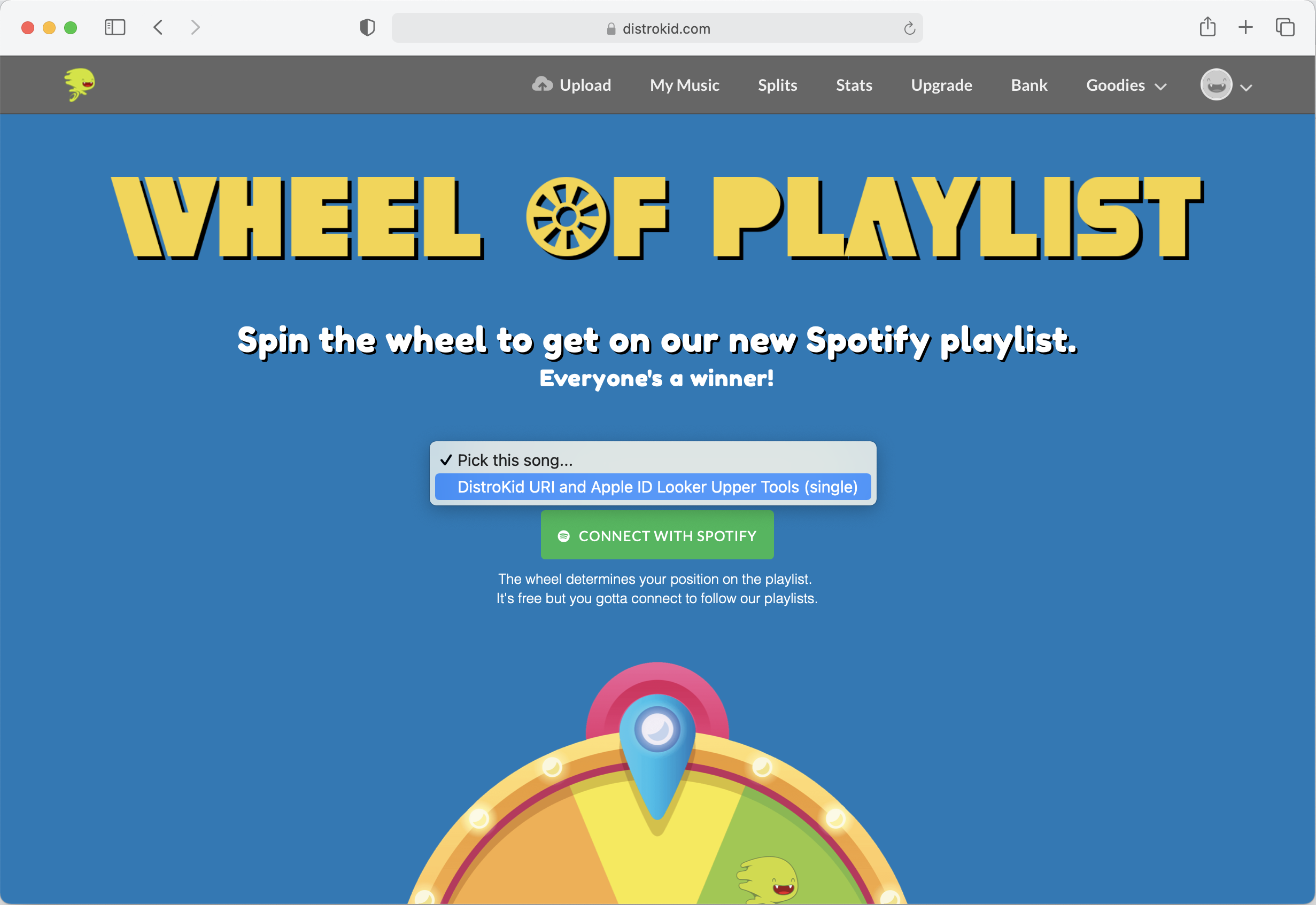 Step Three: Once you have connected your Spotify account, you will be able to spin the wheel by clicking the big "SPIN WHEEL" button.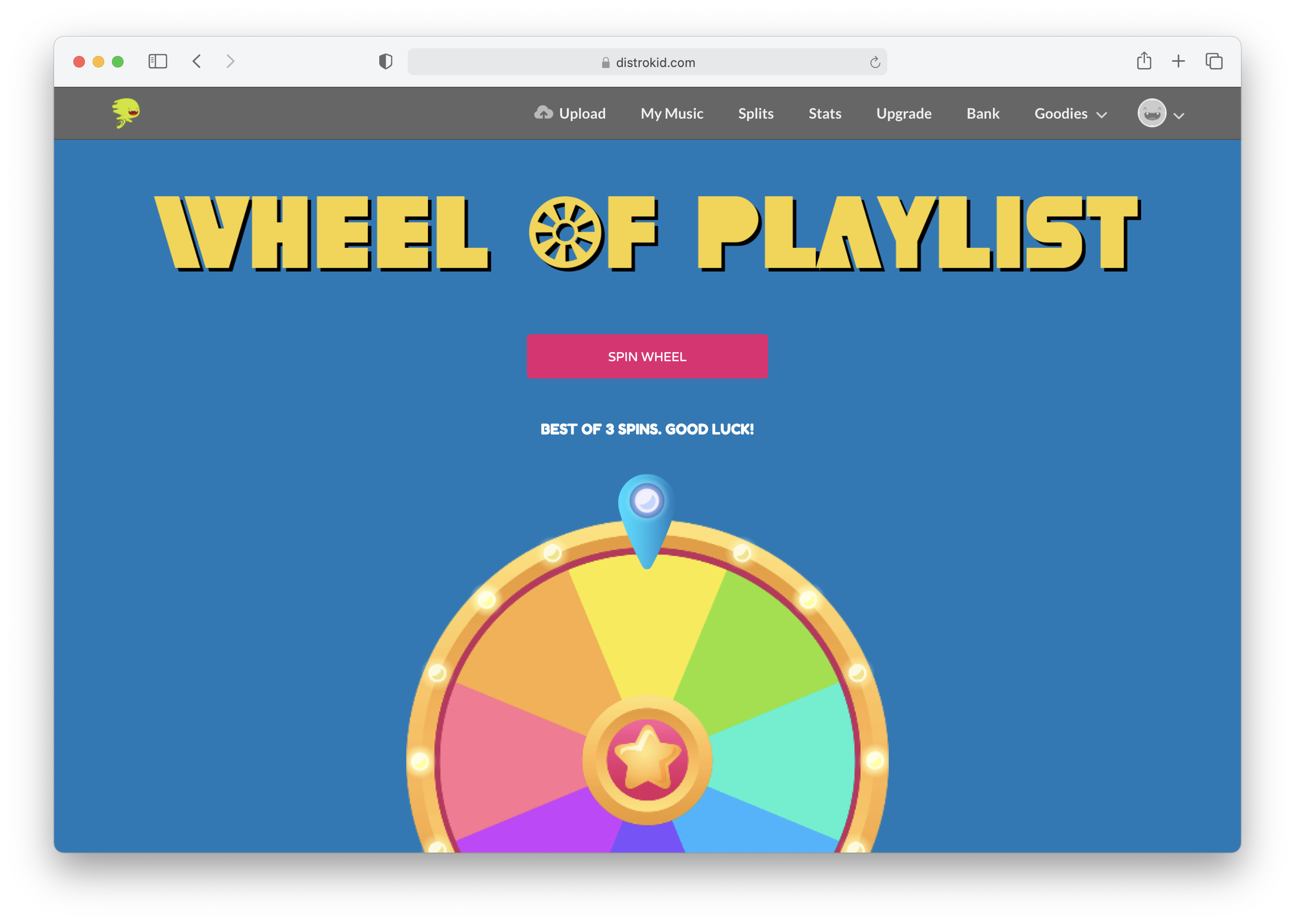 You can spin the wheel three times and your best spin out of the three will be saved as your slot number in the playlist! For example, if your best spin was 23, then you will be the 23rd song on the playlist.
Once you have completed your spins, you will get a confirmation screen to tell you how you did!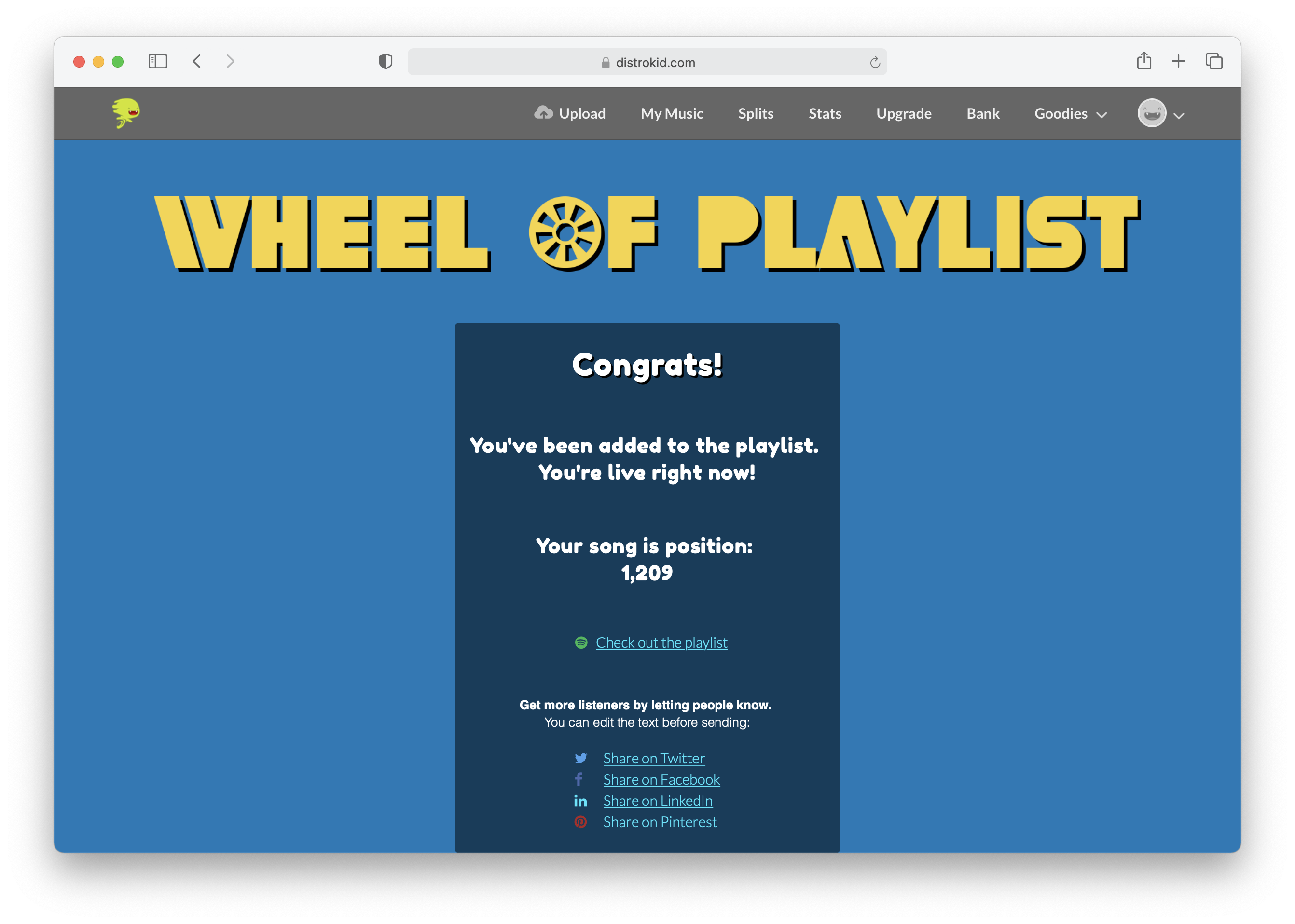 You can play the Wheel of Playlist once per day or, if somebody else spins the same number as you, you can play as soon as you have been booted off the playlist.
Your track will stay on the playlist as long as nobody else spins the same number as you.