Yes! You can opt into Pandora at no additional charge by selecting it on the upload form.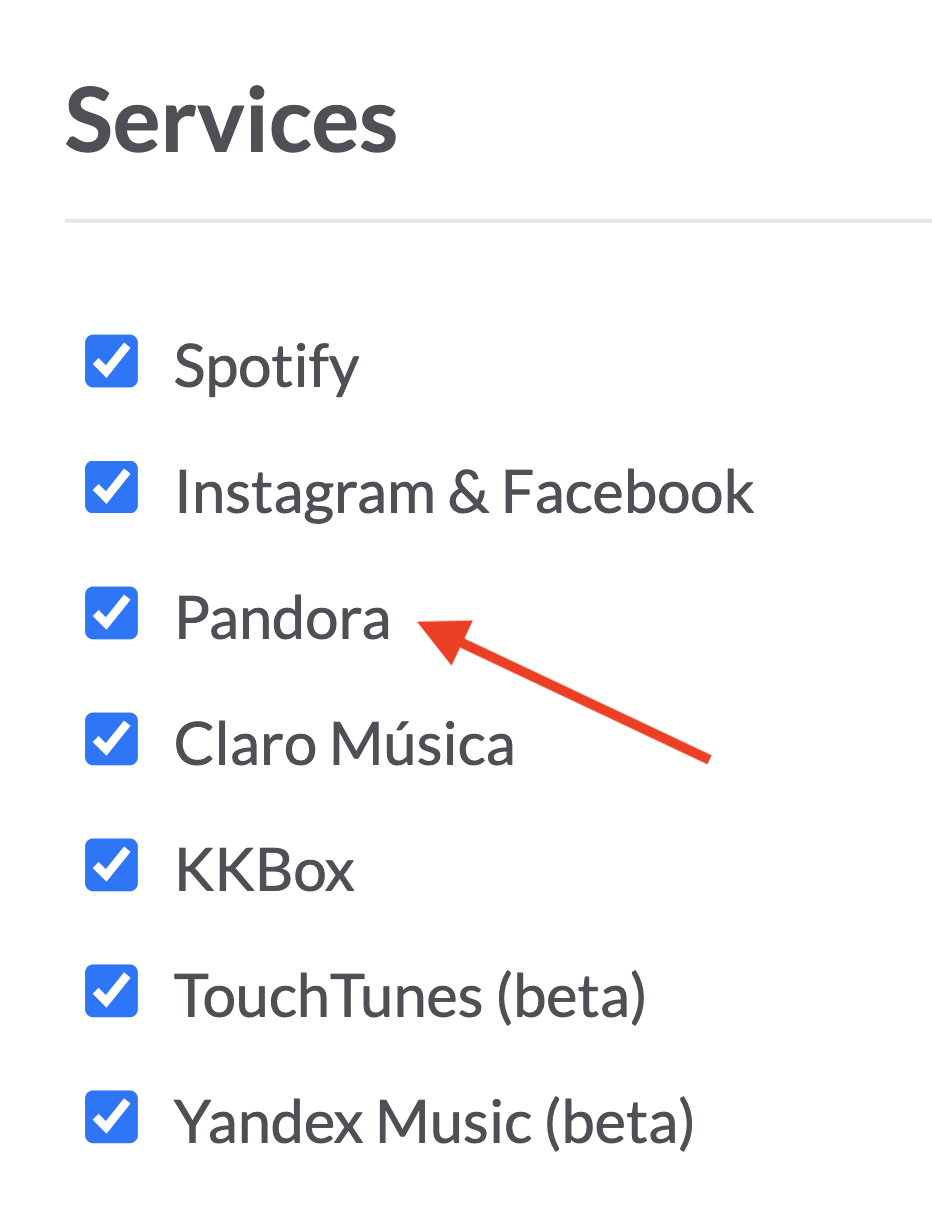 Pandora has several services that we can help get your music into. You may need some background on how each works:
Pandora (free) - Pandora's ad-supported radio service
Pandora Plus - Pandora's paid (no ads) radio service
Pandora Premium - Pandora's paid on-demand service (works like most other streaming services)
Pandora Radio (Free and Plus)
We will submit your music to Pandora, but that's no guarantee it will go live in Pandora Radio. That's because Pandora Radio has their own in-house review process for curating content (more info here). Curation means there's no guarantee your music will be selected, but if Pandora likes your music, it'll go live in "Pandora (free)" and "Pandora Plus" and there's nothing else you need to do!
Pandora Premium
To have your music included in Pandora Premium, there's an extra step you need to take.
Once you have content that is being distributed to Pandora but is not yet live, please sign into your Pandora account and complete the simple three-step form at amp.pandora.com/submit. While your content may be delivered to Pandora by DistroKid, Pandora is still a curated collection. Submitting your content will prioritize it for review by Pandora.

Note: A good way to find out if you've been selected for Pandora, is to to type your artist name or song title(s) into the Pandora app sometime (a week? longer?) after you've uploaded the music to DistroKid. If your search shows results, then... congrats! You're in!

Another way to know if you got selected, is if you start to see Pandora earnings in your DistroKid account. Click here for more information on DistroKid earnings.