DistroKid Spotlight is a contest, like a rap battle or battle of the bands, where songs are put head-to-head & listeners can vote for their favorite. The winners get placement on a special DistroKid Spotify playlist, some with almost 200,000 followers! For a chance to win, anyone can vote — not just DistroKid members (there is no registration required to vote).
Here's how it works:
First, head over to https://distrokid.com/spotlight/submit/ to submit your song.
Select the artist you'd like to submit to the Playlist Spotlight (you can submit one song per artist on your account)
Select the track you want to submit (only songs that are currently live in Spotify will be displayed here)
Select the Preview Clip Start Time (which 29 seconds slaps the hardest)
Click the "CONNECT WITH SPOTIFY" button to connect with Spotify and follow the Spotlight playlists.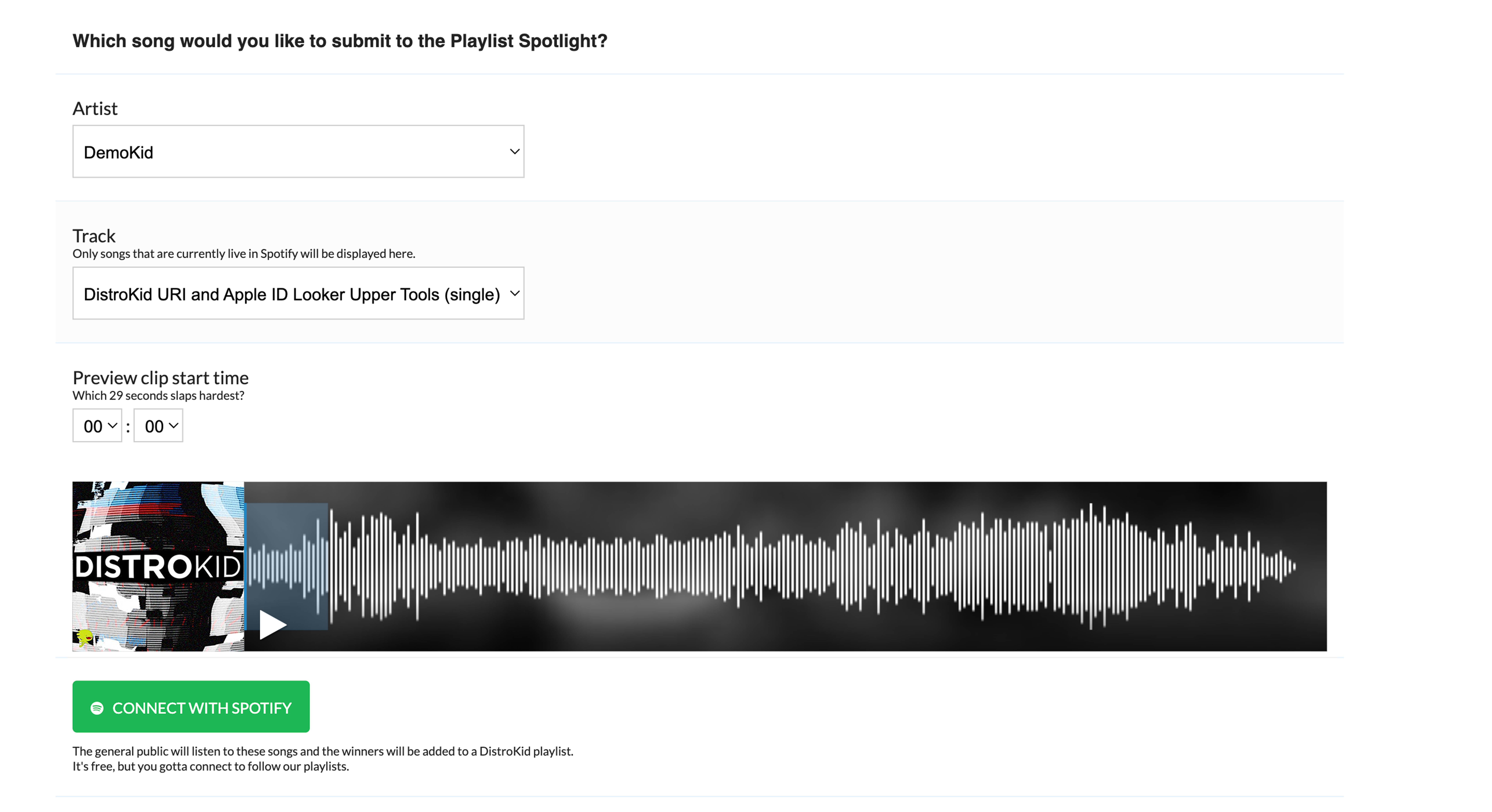 To view your stats, share tracks with your fans, or delete your track just head to https://distrokid.com/spotlight/me/ and from there you can view each track you have submitted for your artists, get a link to share with fans, or remove the track (just click remove next to the trash icon below the track)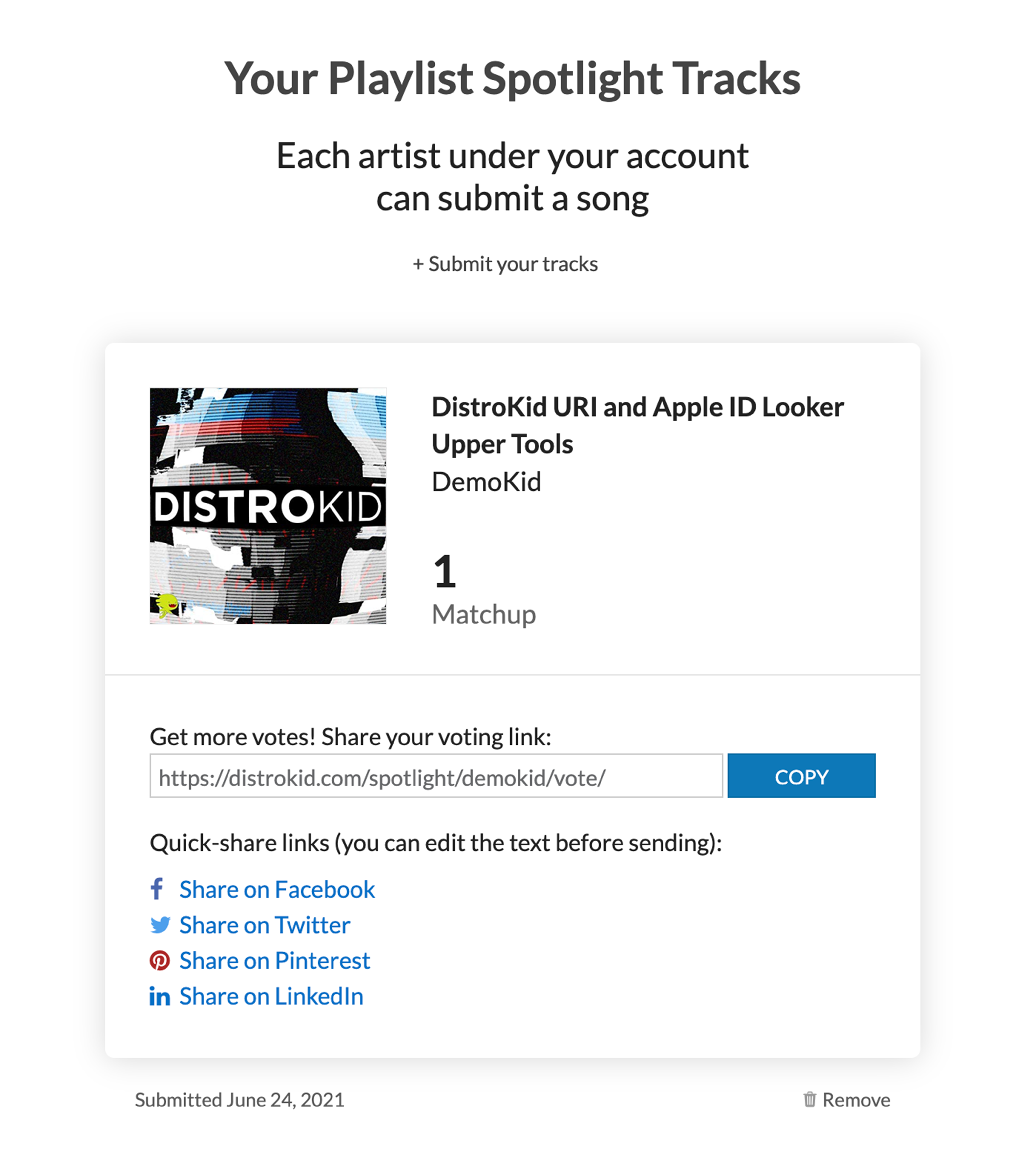 How do you win?
Once your song is submitted, you will get a link to send to your fans to vote for your track. The tracks with the most votes each week will get placement on a DistroKid Spotify playlist! You won't know how many votes you've received, but there's no set amount that you need, so you'll want to share and promote the link to your fans to get as many votes as you can!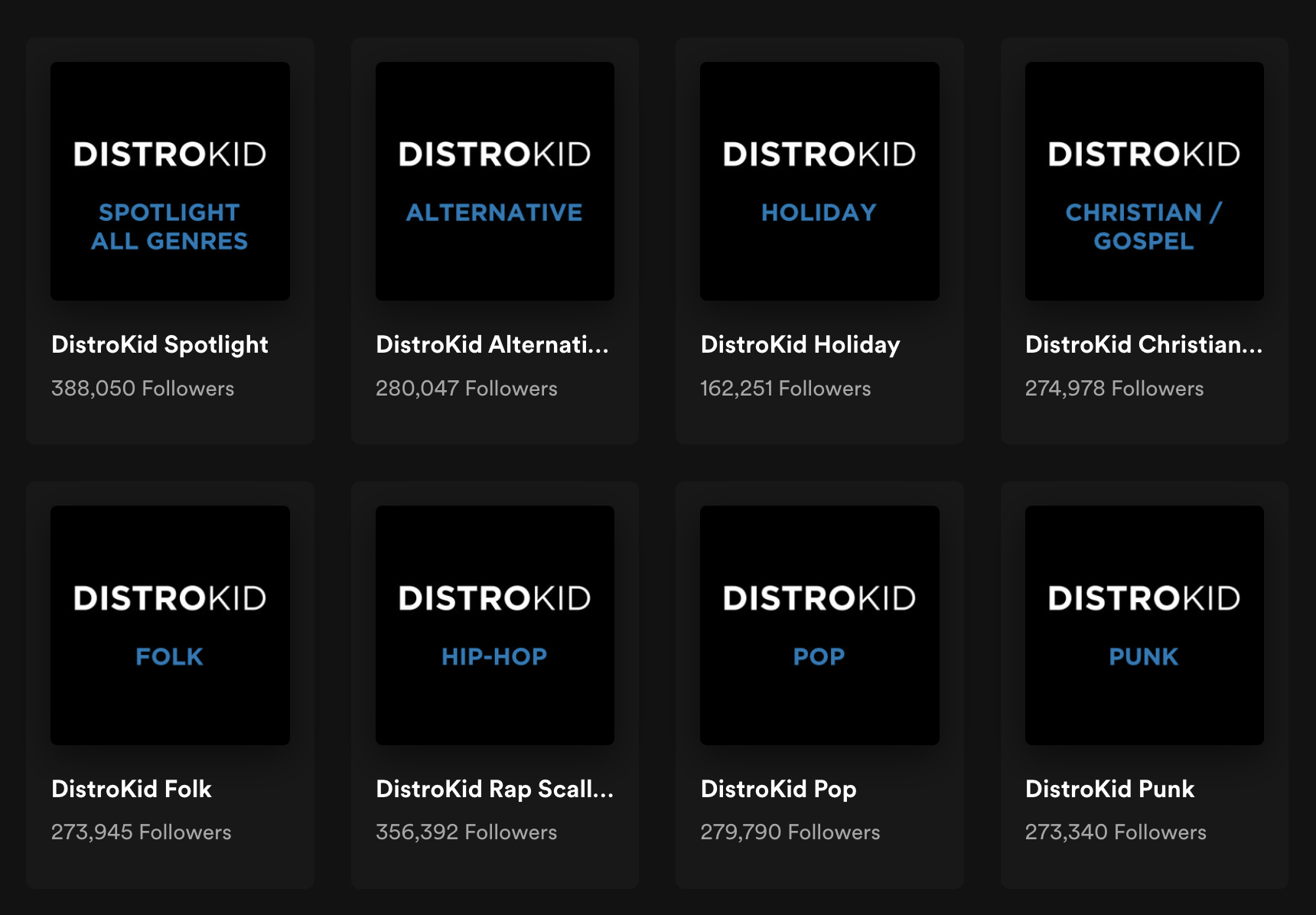 These are just some of the playlists you have the chance to be placed on, check out the rest of them here.
Rules:
Artists can submit (or remove) a song any time

Max one song per artist can be in the contest at a time

There's no limit to how many times a song can be added to playlists

Duplicate votes from the same person will be removed when the votes are tallied
Playlists are updated each week and votes are reset to zero
Songs with the most votes will be added to a DistroKid Spotify playlist
For more information on DistroKid Spotlight Rules, click here We update the playlists each week, so keep checking to see if your track has been chosen! Good luck!