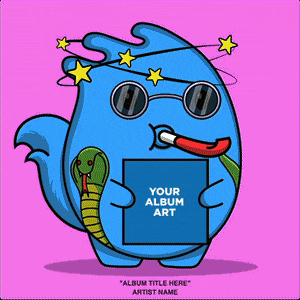 Sellouts is a collaboration with 10,000 independent music creators to design & mint 10,000 individualized, collectible, carbon-negative NFTs that commemorate the music of each artist.
From November 17th through December 1st, 2021, artists were able to join the Sellouts waitlist, and create their own NFT here: https://distrokid.com/sellouts
We've partnered with Nifty Gateway, which is an artist friendly platform that has pledged carbon-negative minting (more info here) for the collection.
All 10,000 Sellouts became available for purchase ($60/ea) on Nifty Gateway via random drawing on December 15th, 2021, and all original 10,000 NFT's sold out the following day!
If you participated in the collaboration, and want to check the status of your NFT submission, you can visit https://distrokid.com/sellouts/me to see if your submission was chosen.
While we won't be generating or dropping any additional Sellouts NFT's for the time being, stay tuned for more NFT opportunities in the future!
Please note: Nifty Gateway and DistroKid each take a small processing fee from NFT each sale.
Additionally, no intellectual rights to the music come with Sellouts NFT ownership.