If you have existing music on YouTube Music, you can head to your YouTube Music artist profile to retrieve your Artist URL. YouTube Music is located at https://music.youtube.com/.
Once there, you can search for your artist name in the search feature located on the upper menu bar:


After you have located your YouTube Music Artist Page, you can find your YouTube Music Artist URL by clicking on the three dots next to your artist name and clicking the "Share" option: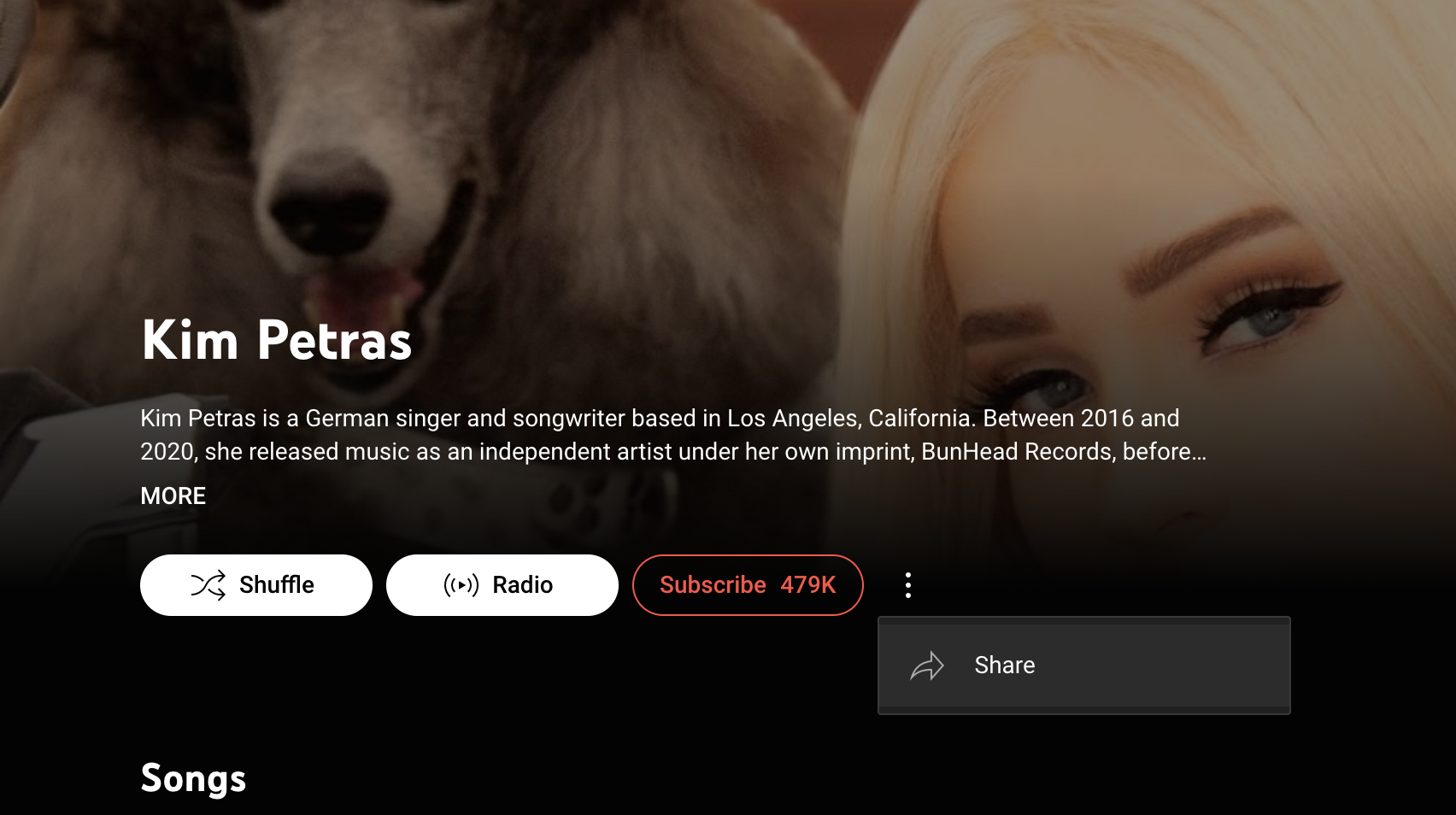 You should see a dialog box and you can click the "Copy" button.
Your URL should look something like this: https://music.youtube.com/channel/EXAMPLEURL