Every DistroKid artist has access to Spotify for Artists, which means that every artist also has access to uploading a Canvas to accompany their music!

We've made a new tool to help artists unlock the ability to create gorgeous and unique Canvas submissions for Spotify, called Spotify Canvas Generator. This tool is completely free for all DistroKid artists!
Here's a quick video on how to use this tool for your work! You can also find detailed instructions on how it works below.


To get started, you can head to our Canvas generator by clicking on our DistroKid Features Menu in the upper right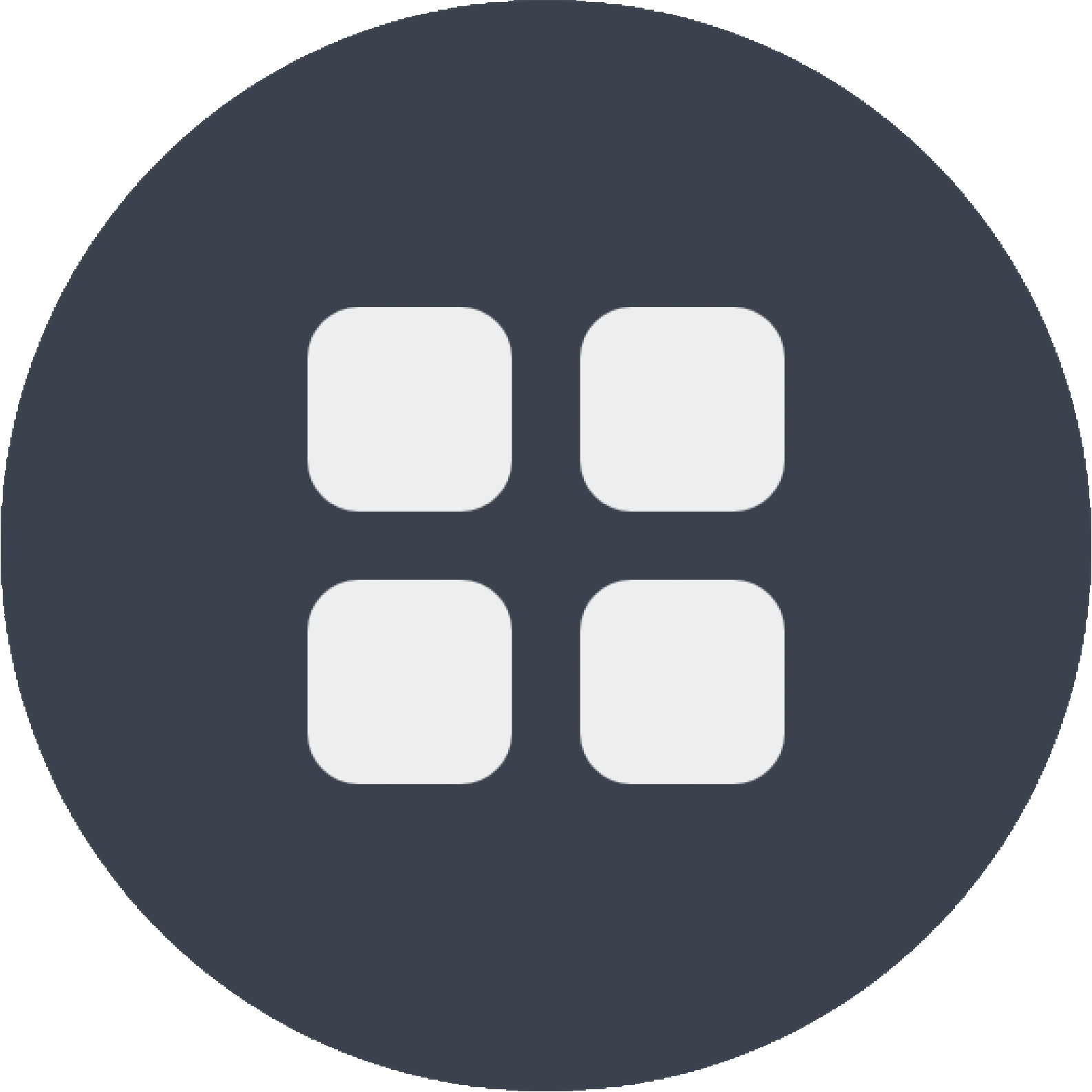 - You'll find the tool under the "Enhance your music" drop down.

Once there, pick a keyword or two, and you'll see thousands of free to use videos for your own personalized Canvas.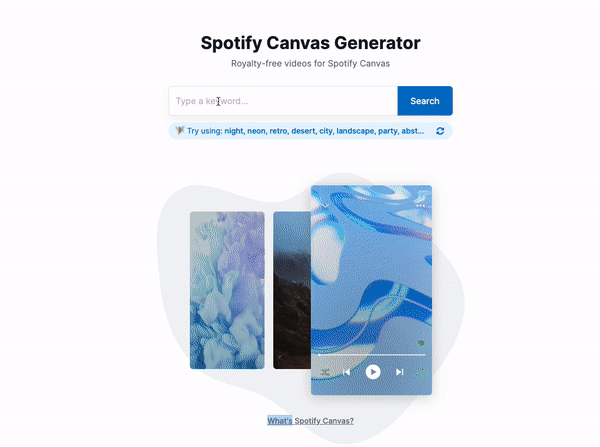 Once you've selected the Canvas you want to use, you can crop both the image size and the duration of the clip using our sliding scaling tools, to create a truly unique Canvas for your work!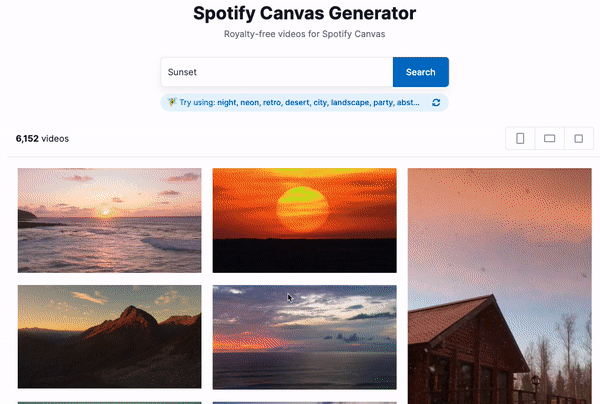 Once you've downloaded your Canvas, head to your Spotify for Artists account to upload that Canvas onto your track! For more information on how to upload a Canvas on Spotify for Artists, check out Spotify's support center regarding Canvas submissions here.