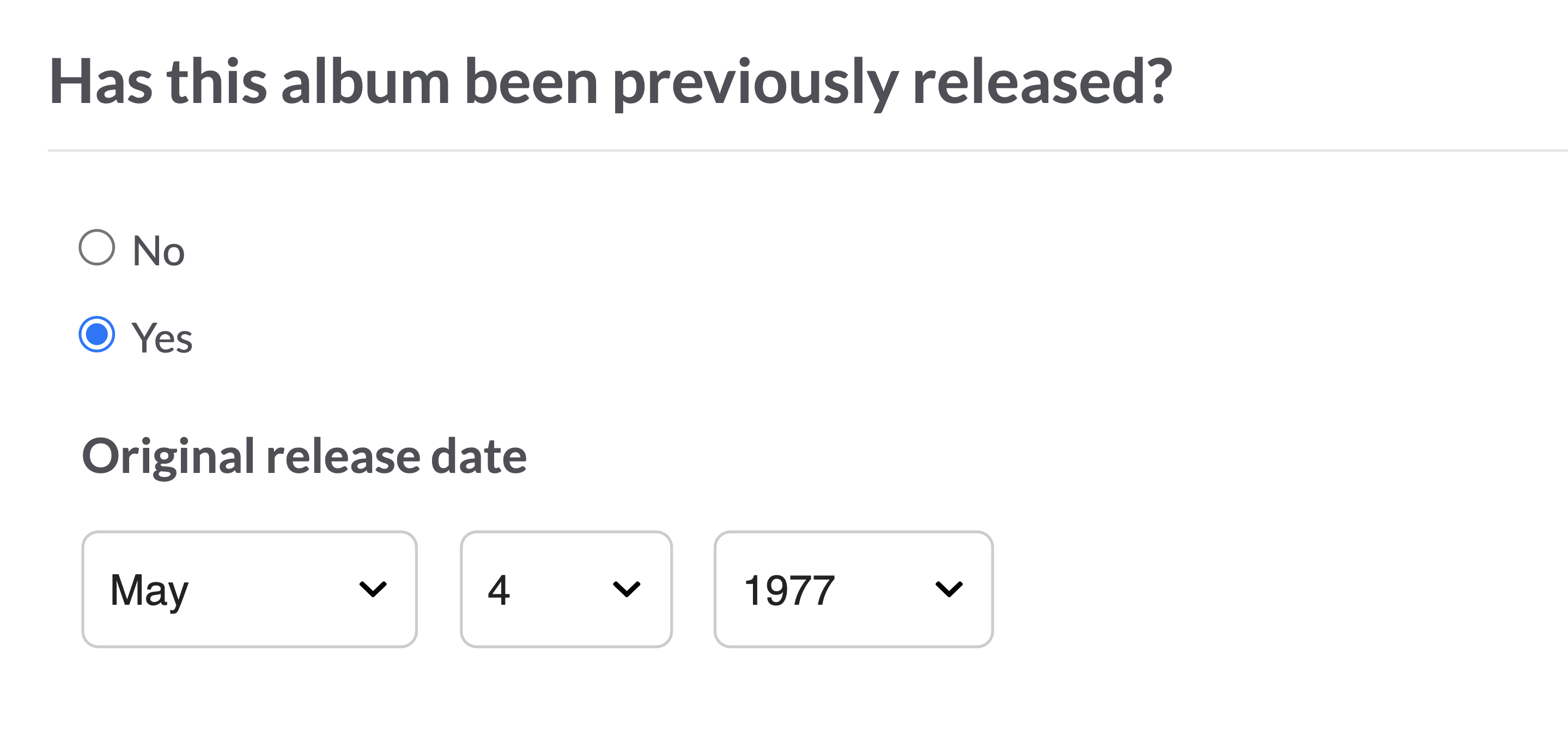 If you already officially released your album, even as a physical release, please specify the original release date at the top of the upload form.
This includes different versions of a previously released album (remastered, re-issue, deluxe, etc.)
If you rerecorded the album, however, then it does not count as previously released.