DistroKid is excited to partner with FL Cloud! When you subscribe to FL Cloud, you'll automatically be eligible to sign up for a free DistroKid Musician plan! You can find details on how to sign up through your FL Cloud account.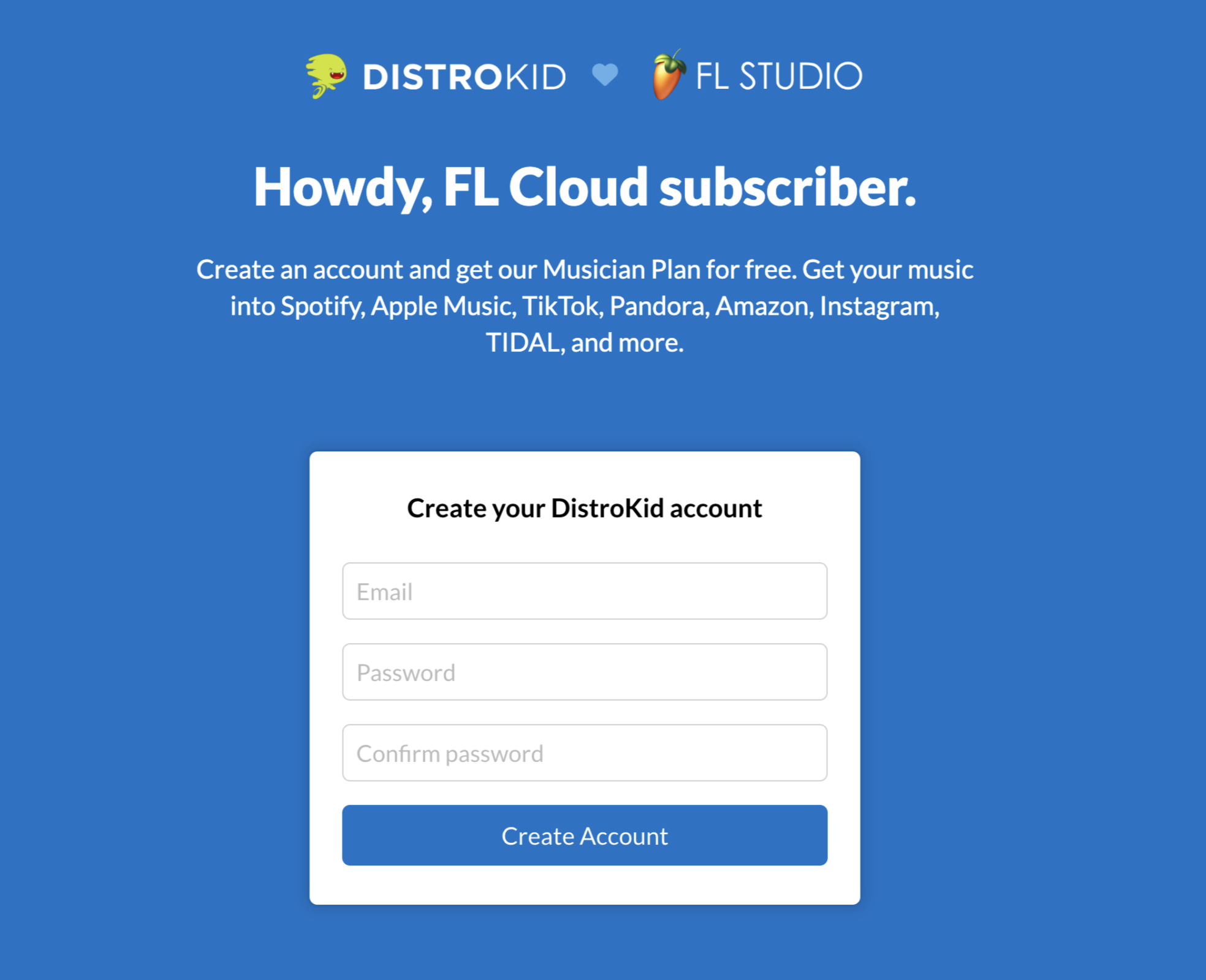 For any issues signing up for your DistroKid x FL Cloud subscription, please contact FL Cloud support here.
If you choose to sign up for a Musician Plan through FL Cloud, and then upgrade your plan to a Musician Plus or Ultimate subscription within DistroKid, a new, paid subscription that is managed directly by you (the artist!) will be created for that updated subscription, and the benefits of your free FL Musician plan will no longer be active.
Please note: It is not possible to link FL Cloud accounts to existing DistroKid accounts. FL Cloud x DistroKid subscriptions are only available if you do not have an existing DistroKid account.